From today (28 March) the splendid watercolor created by Angelo Stano for Area Performance during Lucca Comics & Games 2021 which depicts the famous nightmare investigator Dylan Dog (watercolor on paper 35×50 cm) is up for auction.
The proceeds will be donated to Emergency in support of their intervention for the war in Ukraine.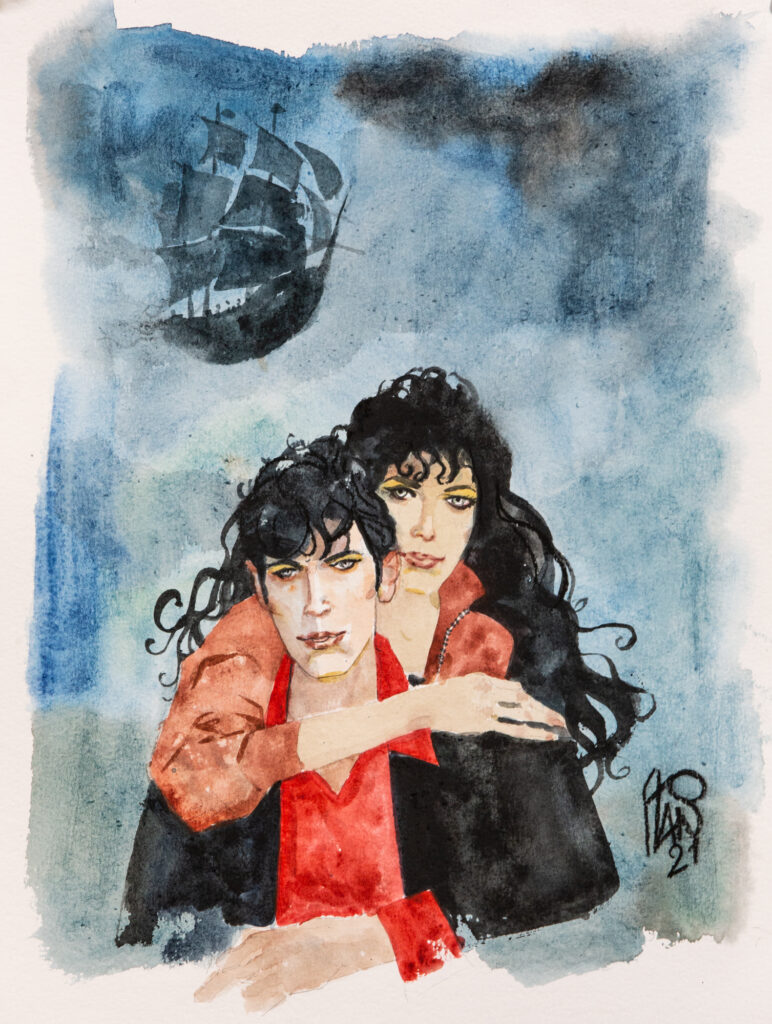 The auction will take place in silent mode, or you can participate by sending an email to info@areaperformance.it – ​​(read the regulation at the bottom of this news).
On Thursday 31 March an update will be published on all our channels with the figure at which the offers have arrived. The winner of the auction will then be announced on Sunday 3 April directly at Collezionando 2022, where the work will be exhibited at the Catawiki stand for both days of the event (2 and 3 April).
Right on the famous portal, Friday 1 April our auction will start with some of the works of the greatest fantasy and science fiction artists, cartoonists and illustrators from all over the world with the proceeds that also in this case will be donated to Emergency for the same cause (here you will find the dedicated article).
SILENT AUCTION REGULATION
Starting price € 500.00
Send an email to info@areaperformance.itIn the email, indicate your name, surname and any shipping address.
Clearly indicate the amount offered.
Only multiple bids of € 10 are allowed, different bids will be rounded down (for example € 717 corresponds to a bid of € 710).
In the case of ex aequo as a major offer, the piece will be assigned to the one who first sent the email.
The deadline for submitting the offer is Sunday 3 April at 12:00.
By submitting an offer, you will undertake, in the event of an award, to pay this amount within 30 days from the notification of the winning.
The amount you offer will also cover insured shipping (therefore shipping is included) if the address is in Italy. If the shipping address is outside Italy you will have to consider an addition of 30.00 euros for shipping.