After the difficult period that characterized the entire panorama of events and beyond, finally the Live Auction of the Area Performance is back.
During the last edition of Lucca Comics & Games 2021 the classic final auction took place with all the protagonists who alternated in the four days of the fair: in addition to the legendary Angelo Stano resident artist, Roberto Recchioni, Carmine Di Giandomenico, Nigel Sade, Paolo Barbieri, Sarah Wilkinson and many others.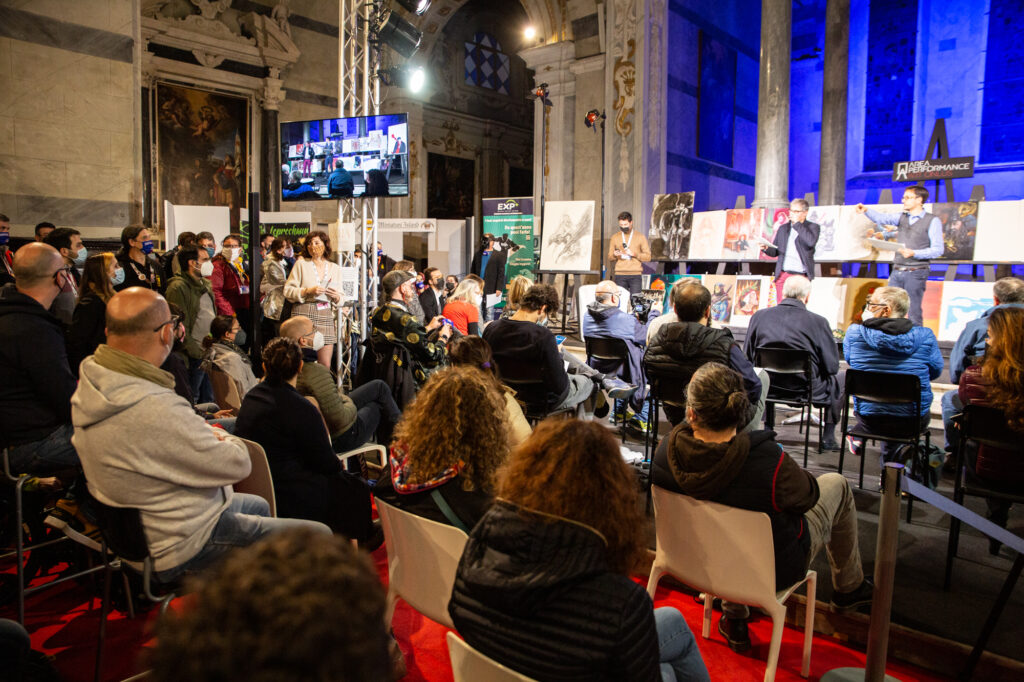 In an exciting auction, also broadcast online thanks to the live streaming of the Twitch channel of N3rdcore.it, the sum of € 29,820 was collected, with over 30 works sold.
Thanks to this important contribution we will continue to support our important projects, moreover, all the other works that have not been auctioned will be auctioned on Catawiki on the occasion of Collezionando 2022 on 5 and 6 March.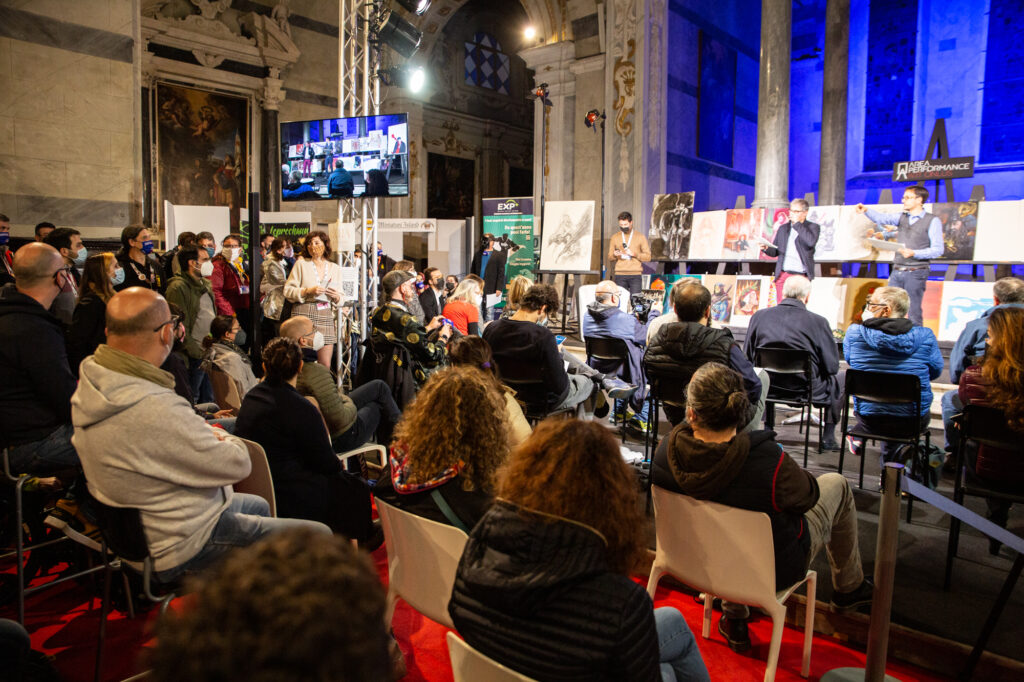 So again this year we just have to thank you and invite you to continue following us on our social networks and above all subscribe to our mailing list at the bottom of the page.